* * * Attention: Marketing Consultants * * *

Insider Access to All The Big Ticket B2B Prospects You'll Ever Need to Grow Your Digital Marketing Services.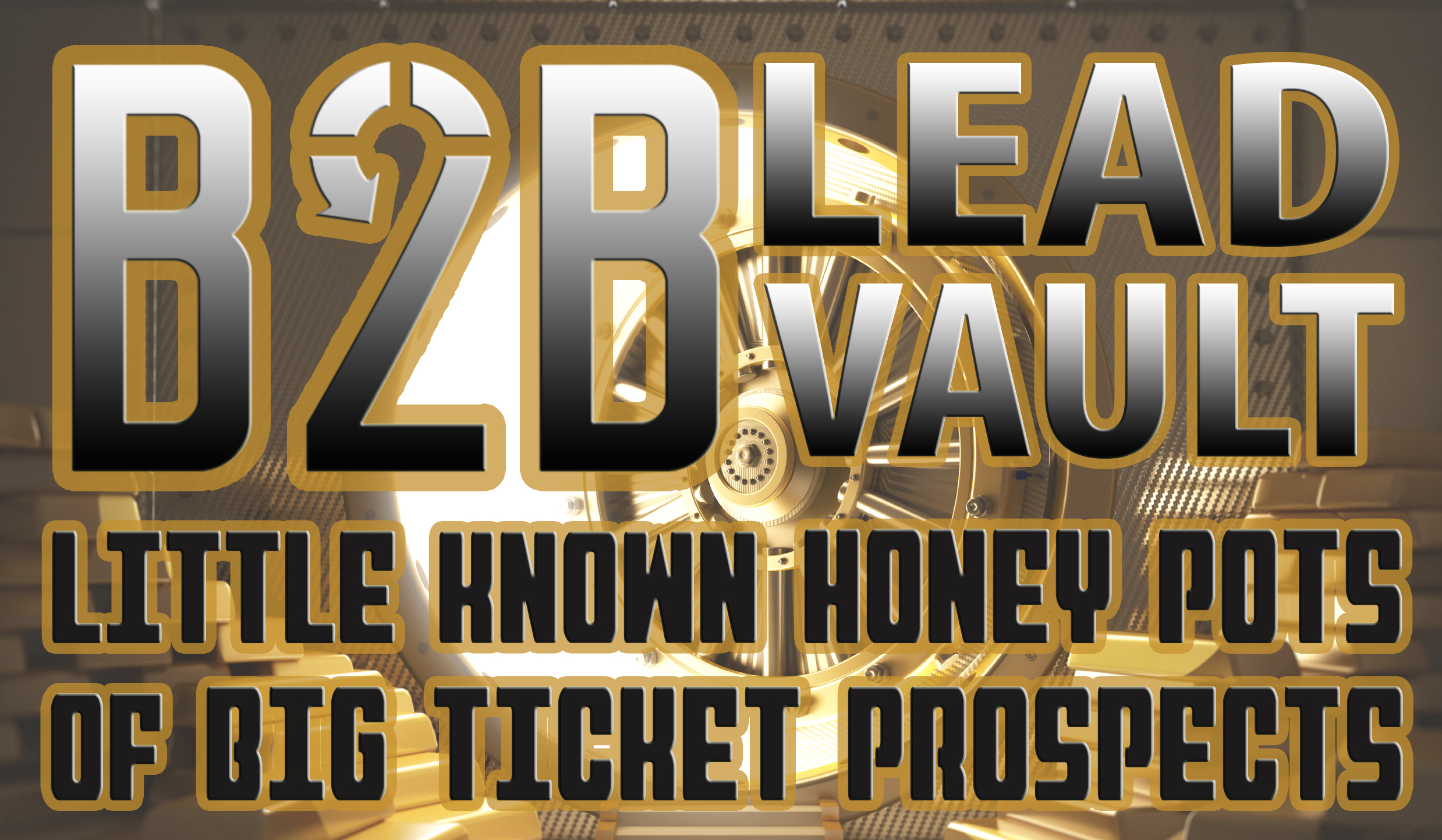 FOUR Separate UNLIMITED B2B Lead Vaults 

All in Multi-Billion Dollar Industries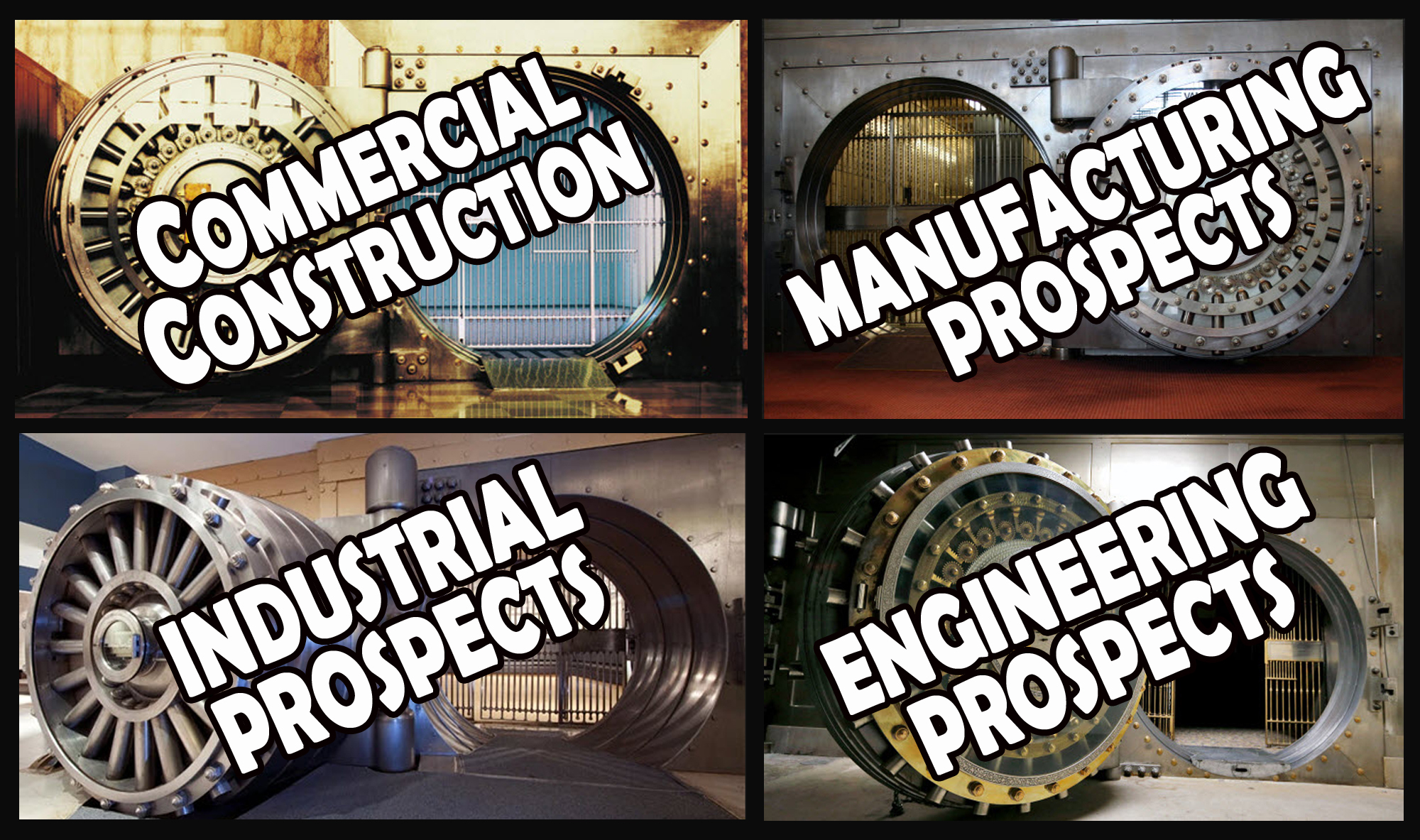 SEVEN-Part (Over My Shoulder) VIDEO TRAINING

 on How Gain FREE ACCESS To
100s of Thousands of Big Ticket B2B Prospects
in Desperate need of Online Marketing Services.
Never Revealed Before in our market space!

Hi, Nick here... As an offliner I'm always on the look out for good B2B information, I've keep my eye out in our marketplace and I haven't seen a thing! So knowing first hand about the potential of doing business in that market (I was employed over 10 years as an advertising manager for a national B2B media company) I thought I would make a Concise Video Training (about 30 mins) that finally reveals the best  lead resources I know of. Once you know where they are it's Virtually Unlimited B2B Leads to do what you'd like with..
A Literal Diamond Mine of Leads will help Any Offliner..
Looking To Grow an Offline Business

Looking to Expand Web Services Offered

Ready to Add More Recurring Clients

Looking to Get Paid bigger checks for their time

Looking to Work with Better Quality Clients

Who Wants to Get Top Dollar for Their Web Services
 I've been working with B2B clients for as long as I've been in Marketing.. So you'll get over 20 years of B2B Client Finding Secrets.  In this concise video training my focus is on ONLY the Most Valuable "Deep-Data Diamond Mines" I know of..
You won't see this info revealed anywhere else, It's just not out there unless a B2B insider tells you about it... I've been helping these types of businesses get online and promote themselves since my early days in marketing and advertising. Before there was a Google (yes I'm that old) I worked for one of these exact Industry Standard Reference Data Bases (a Prospecting Gold Mine) for over 10 years..
This is NOT ABOUT Linked In, Manta, The BBB or ANY Other Lead-Source You May Have Heard Of in our marketing space

. This is Also Not About Scraping Google or any Other Search Engines for Leads (these B2B Companies / Leads are Not Easy To Find).

I'm Confident that You Have Not Seen of These Sources because they are Specific To These Industries..   For the Last Decade I've been working in this marketing space and I haven't seen even a mention of them.

You would never know about These Four B2B Industry Data Bases if you weren't steeped in the B2B Market for years on end.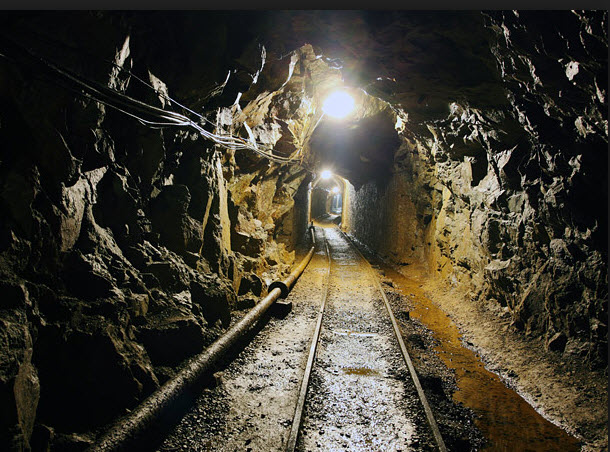 As I mentioned above I've searched high and low for good prospecting info on the B2B Market and it's Nowhere to be found, so I'm revealing the Most Valuable "Deep Data" Diamond Mines I know from my 20+ years of experience working with B2B clients of all sizes in many industries..
Why Add More B2B Clients to Your Mix of Clients?

Simple.. Maximize Your Efforts.. They buy like any other business, And there are huge advantages when going after these types of businesses...
They haven't been beat up by every ad salesman walking down the street (hidden gems)

They spend more on marketing (even the smallest company does over 1 million in revenue per year)..

They respond to certain approaches very well (I reveal my best tools to help you close like a boss)

They NEED Video Services (the latest B2B industry stats tell us they are going to need More Video)

They agree to longer-term campaigns making it easier to get them results (and keep checks coming In)..
All of it adds up to making the return on your time and efforts more lucrative, it's about getting paid more and doing it with less effort..

Plus you'll see Easier Results - a lot of these prospects have successful businesses but are behind the curve using online marketing.
So it's not hard to simply employ the current basics in online marketing to get fast results from your services...

Another advantage to working in with these clients is, they will refer you to others in their industry.. Working in the B2B Markets it's easier to build a long-term and sustainable consulting business now and into the future.
It's said that "Opportunity is Worth More Than Money". That's what makes this
a Literal Diamond Mine of
Lucrative Prospects.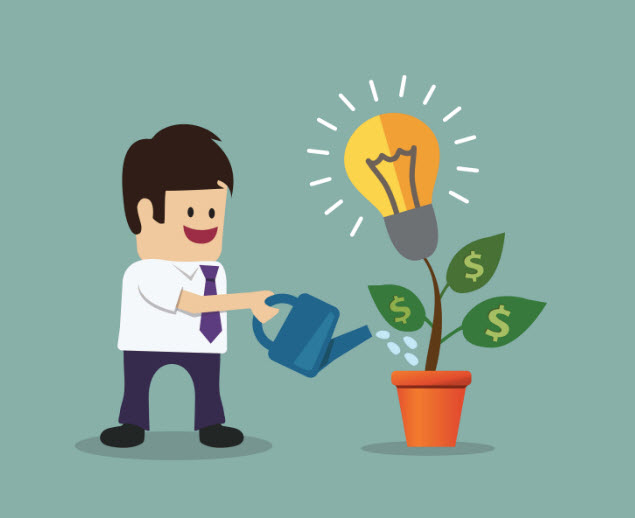 RECENT STATS: "STATE OF B2B ADVERTISING"
From Marketing Managers & Advertising Directors
Source: Most Recently Published from Top B2B Marketing Industry Research Firm Regalix Research (Most recent reports Included with this product)..
Digital marketing is quickly gaining traction as the emerging face of mainstream marketing in the B2B space.

81% of B2B organizations say they invested in content marketing. Surprisingly, a good one fifth said they have not yet..

76% of those organizations that did not invest in content marketing, plan to do so in the next 12 months

Social media marketing is expected to reach 21% of marketing budgets.

Almost 60% invest in Video Marketing. (which means that nearly one-third of the organizations were yet to invest in it.)

77% identified digital marketing as high priority for them in as opposed to 23% who chose traditional marketing.

B2B Marketers to invest more in the following technologies over the next 12 months..

- Video marketing, from 14% to 38%
- Social media marketing 30% to 45%
- Mobile marketing, 8% to 25%
- Marketing Automation 10% to 24%
* The majority of organizations say they invest in digital content marketing; but about 1/3 still don't.
VIDEO STATS: From B2B Organizations & Advertising Managers
84% expect their video marketing budget to increase

77% say their customers prefer video content to text

70% respondents say they invest in video marketing

83% say videos are effective in meeting content marketing goals

79% respondents use social media for distributing videos
Of those yet to invest, 57% said it was lack of budget that stopped them from investing in video, while 46% said it was lack of an effective video marketing strategy..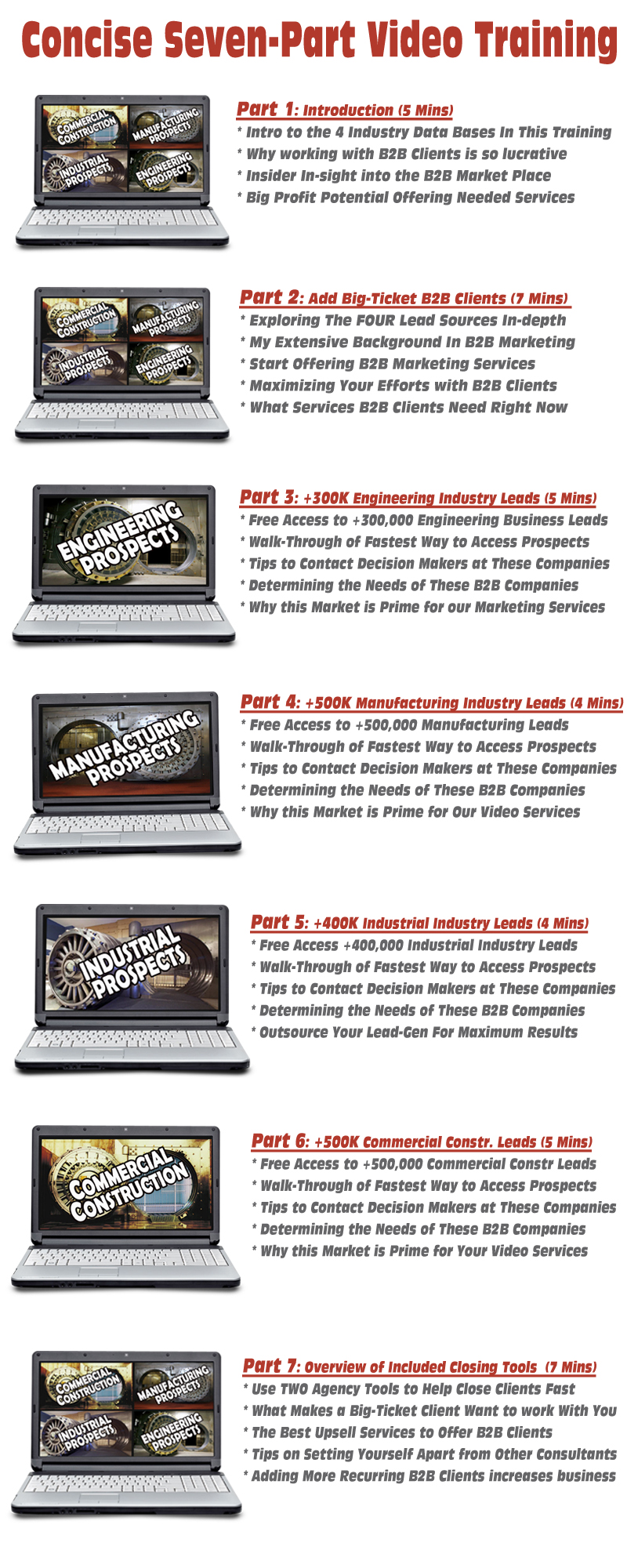 Here's Exactly What You'll Discover in this B2B Insider Training..


Where to Find +500K Commercial Construction Prospects

Where to Find +300K Engineering Industry Prospects

Where to Find +400K Industrial Industry Prospects

Where to Find +500K Manufacturing Industry Prospects

The Exact Process I use to find the most likely client candidates

Why It's So Important for these prospects to use your services

How to Assess what your prospects need to get the best results

A proven way to impress these B2B Prospects & turn them into clients

Valuable B2B Industry Research that will lead to More Closed Deals

How to Hand Off the actual Task of Prospecting to Outsourcers

The Best Services to Offer These B2B Prospects.
Uncover "Dark Data" Diamonds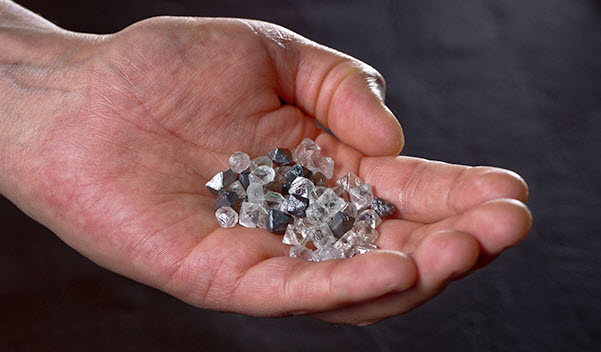 Dark Data is operational data that is not being used to it's capacity. Consulting and market research company Gartner Inc. describes dark data as "information assets that organizations collect, process and store in the course of their regular business activity, but generally fail to use for other purposes."

For Our Purposes "Dark Data Diamonds" are the Vast Amount of Big Ticket, but Little Known B2B business prospect data (LEADS), that fail to be main stream knowledge for most marketers.. and are there by not used to The Best Capacity..

First Time these FOUR Separate B2B Industry Data-Bases have been revealed in our space..

I'll Walk You Inside Each and Lead You Right to Where You'll Find the Mother-Load of Decision Maker's Contact Info and all the Business Vitals

about these companies (and their marketing).. Low Hanging / Big Ticket Potential..
Services They Desperately Need (and will need more of):
Video Marketing

Lead Capture

Email Management

Marketing Automation (Funnels, Auto Responders etc.)

Content Generation

Business Blogging

Social Media Marketing

PPC / PPV Advertising

Back-End Tech Services

Mobile Responsive Upadtes

Printable Services
Let's Recap What You Get!


Unlimited Industrial Indusrty Prospects
Value: $57



Unlimited Commercial Construction Prospects
Value: $57



Unlimited Manufacturing Industry Prospects
Value: $57



Unlimited Engineering Industry Prospects
Value: $57



Client Leads Calculator / Closing Tool

Value: $27




5 Full B2B Industry Marketing Reports

Value: $27




Cold Email Prospecting Templates

Value: $27




Quick-Start Prospecting Outsource Rolodex

Value: $27



OVER $300 IN DIGITAL AGENCY VALUE



Plus, Get All These Killer Bonuses!
#1:

CLIENT LEADS CALCULATOR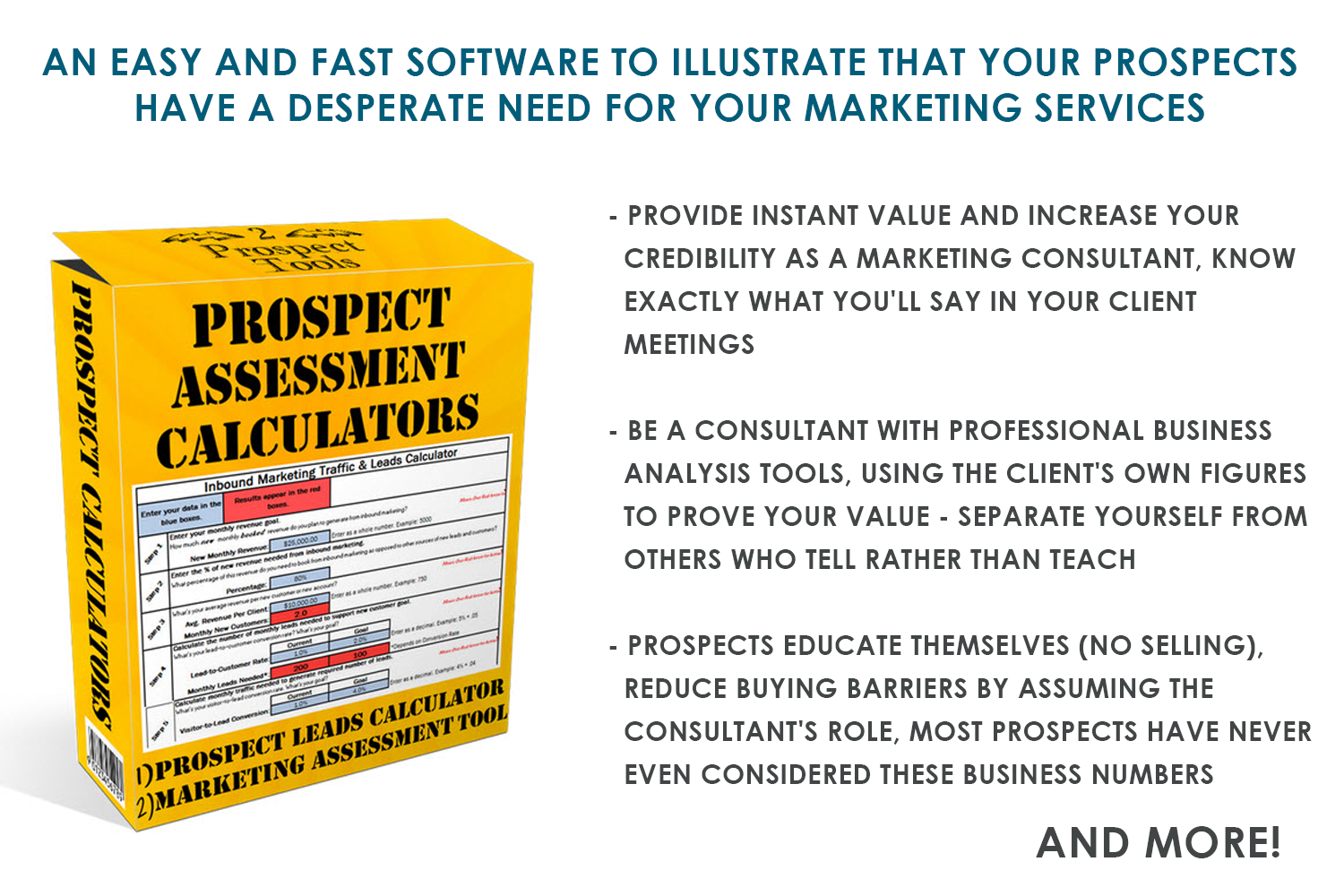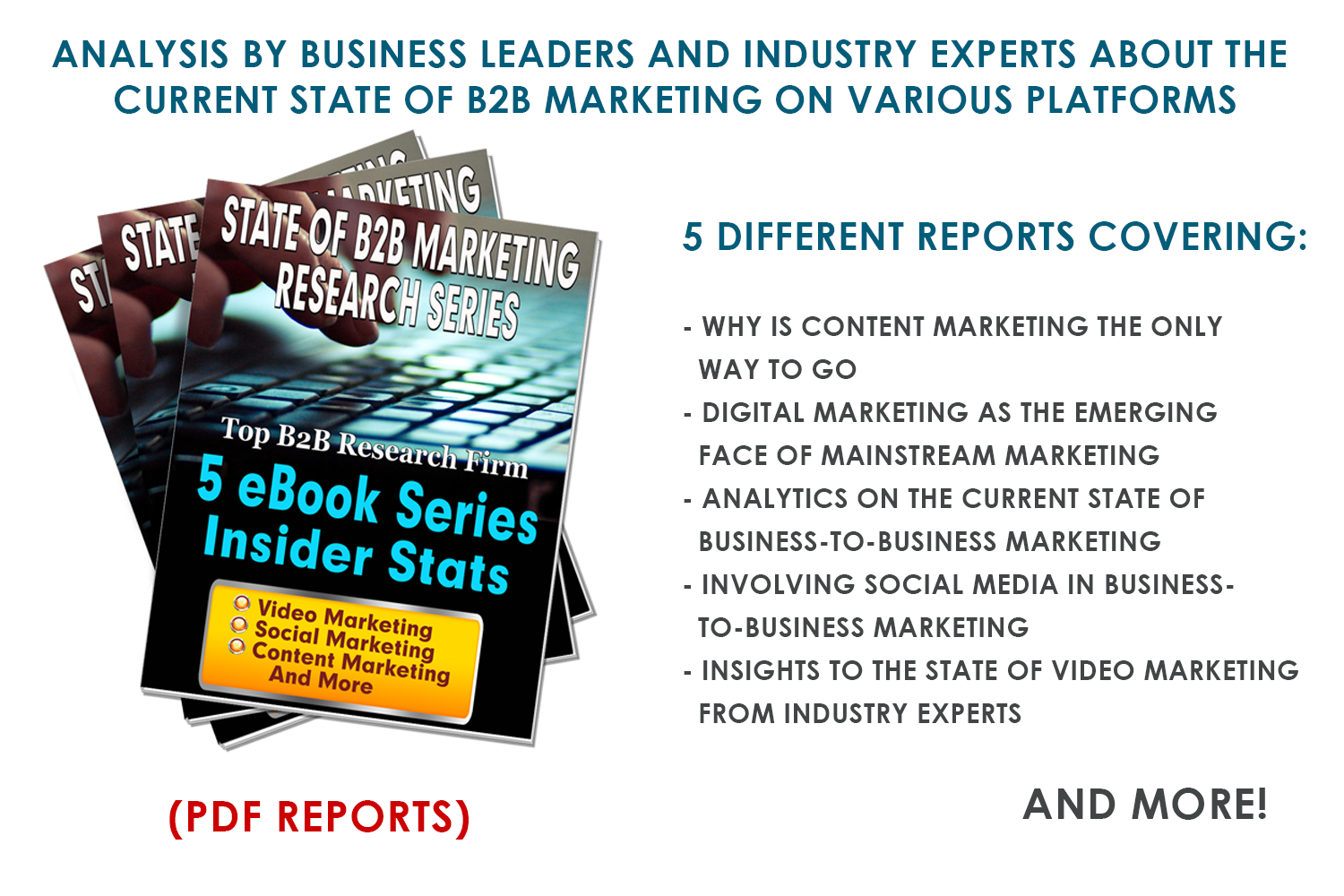 #3:

COLD EMAIL PROSPECTING TEMPLATES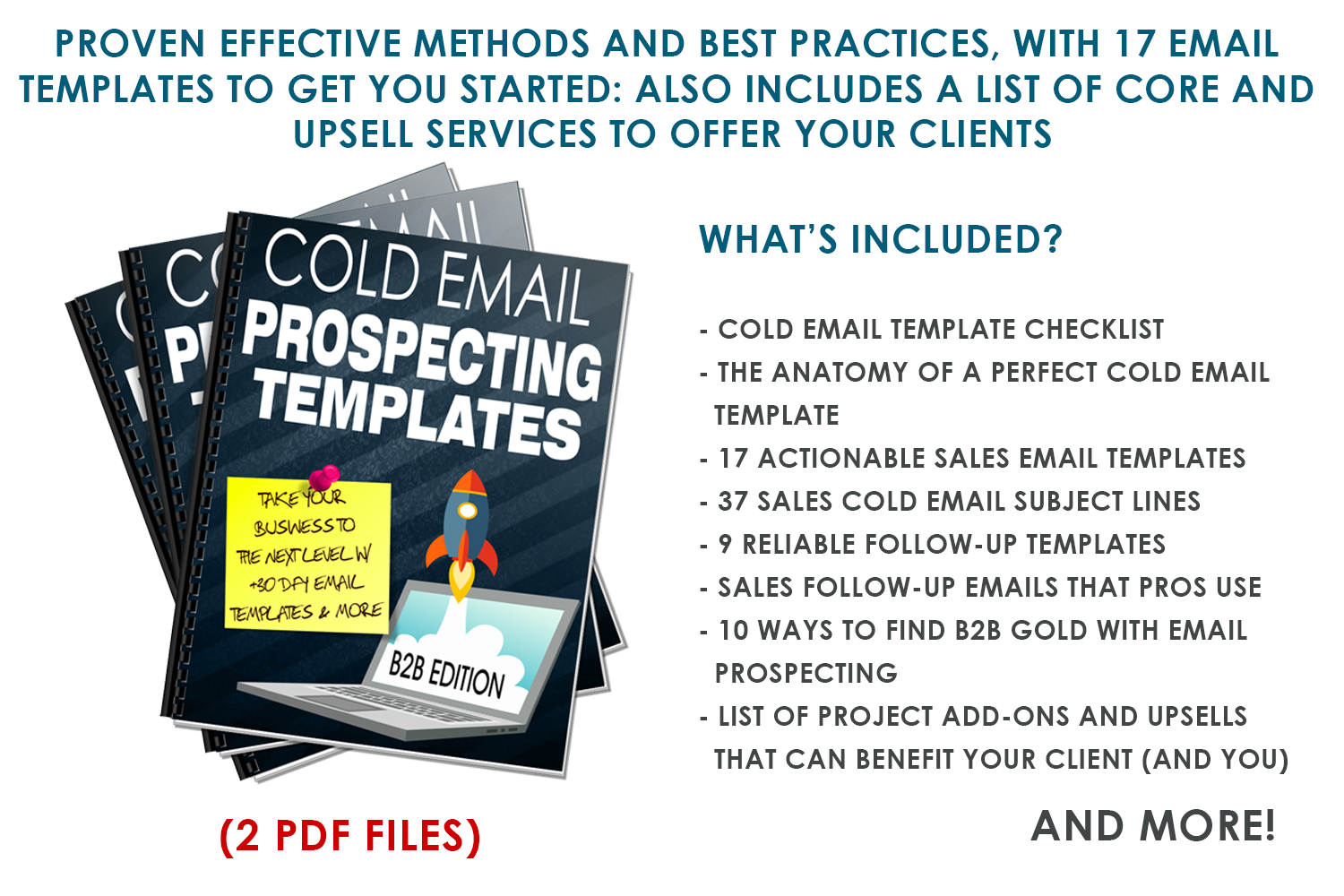 #4:

QUICK-START OUTSOURCE ROLODEX